Hey folks,
Andrei and Mircea here. AlgoCademy has been running steadily now for 2 years, and we recently celebrated our birthday.
Since launch, we've been working hard to make AlgoCademy better than ever, making it one of the best and most reliable ways to learn to code, and to supercharge your path to becoming not only a great programmer, but also a well-paid one!
So here's a quick look at everything we've been working on over the last 12 months or so; if you've not logged into AlgoCademy recently, you might be surprised by how much we've improved – and added!
Improved UI
One of the first changes we made was to the design of the platform. We heard users were struggling when navigating lessons and following tutorials, so we've made big improvements in the way lessons are laid out and how usable the platform is as a whole.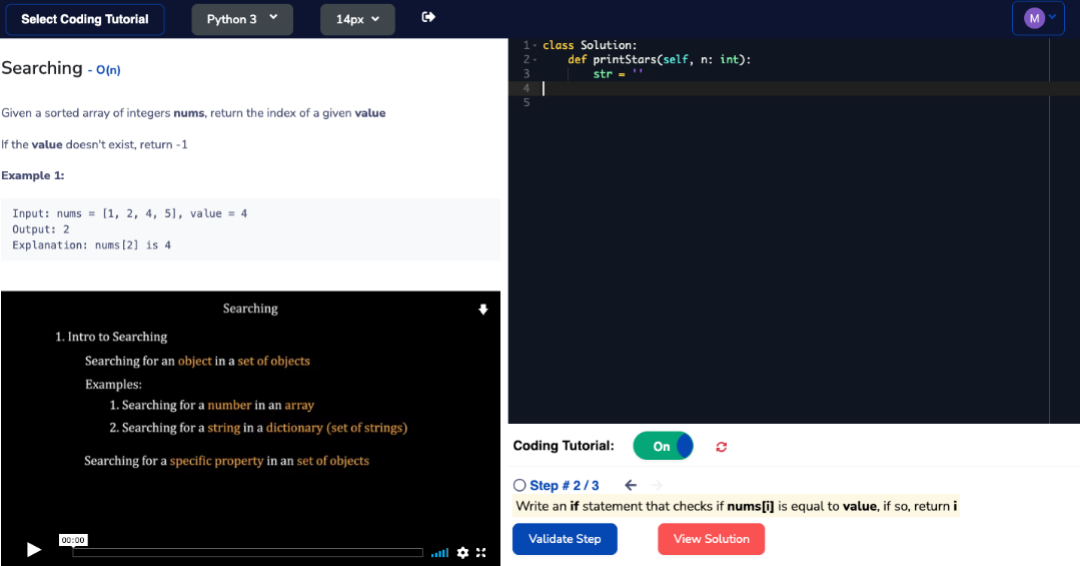 Old Version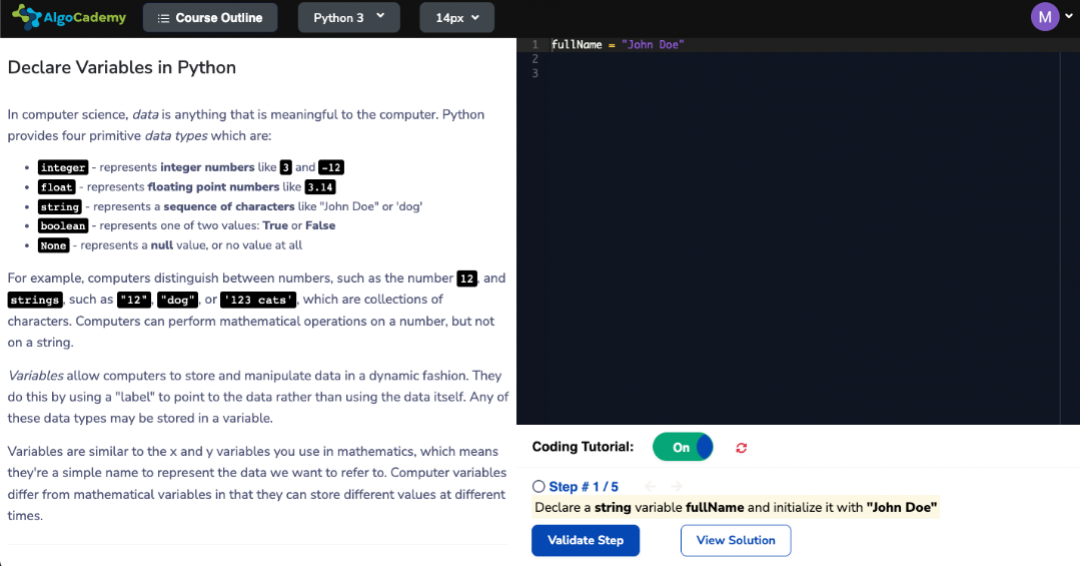 New Version
As you can see, following the lesson is much easier, and there's more focus on leading you through each lesson. All in all, new and returning AlgoCademy students should find it easier than ever to learn to code!
Better Lessons, and More of Them!
When's the last time you logged into AlgoCademy? New user, perhaps? In the last year, we've added dozens of new, high-quality lessons to our curriculum, boosting your learning plan from 120 lessons to more than 180!
That's nearly 200 lessons of rich, premium education, all designed to help you learn to program efficiently, and get you into a well-paying coding career!
A Streamlined Curriculum, With Progression Steps
In line with our other changes to lessons and the UI, we've also changed our curriculum layout, making it simple to follow, so you always know what the next step is. No more wondering which lesson's next; we'll tell you!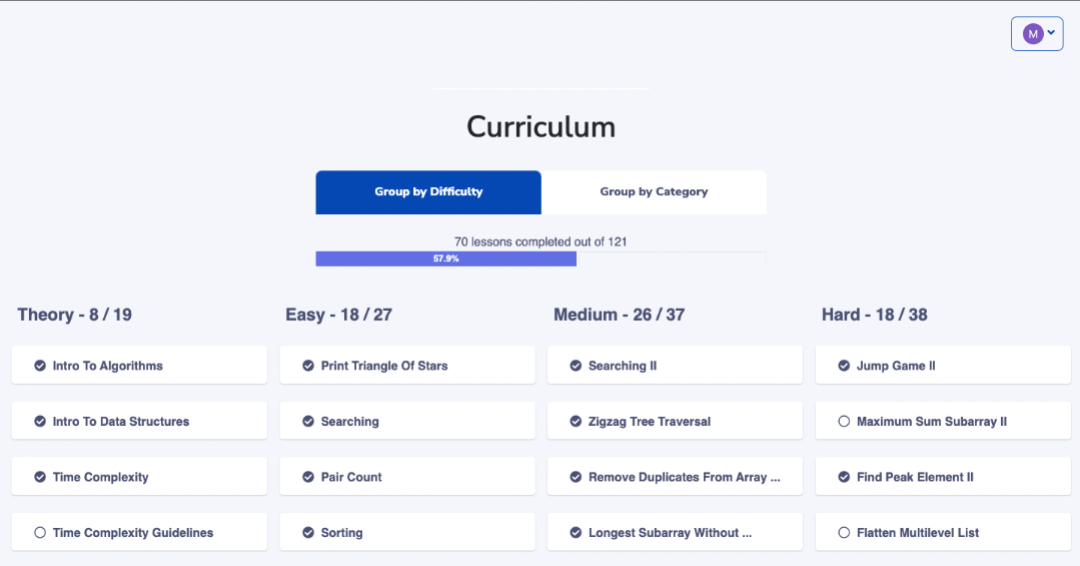 Old Curriculum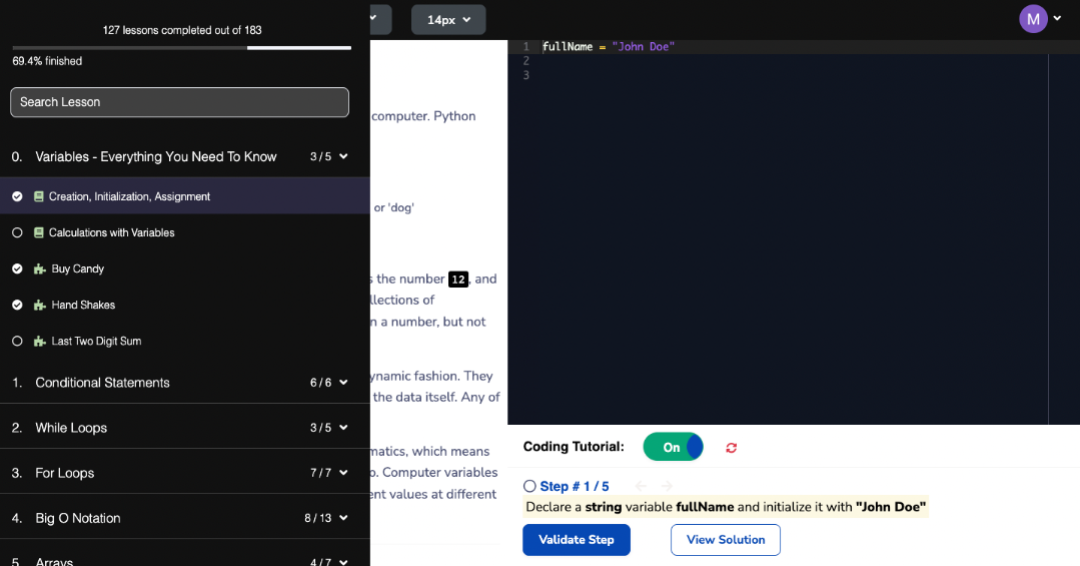 New Curriculum
Instead of jumping around from section to section, you're now led through an organized series of lessons, building a strong foundation, before proceeding onto more complex topics and tutorials.
Of course, you can always choose which lessons you'd prefer to do, even if they're out of order – but if you're looking to be led from the basics through to veteran coding experience, we have you covered.
New Hints Systems
Not every lesson will be easy, and where some you might breeze through, others will leave you stumped. It's precisely why we've implemented a Hints system.
It doesn't give you all the answers, but provokes serious thought, getting your brain working in just the right way to learn the solution and make you a better coder.

You'll discover hints embedded within lessons, at the coding tutorial level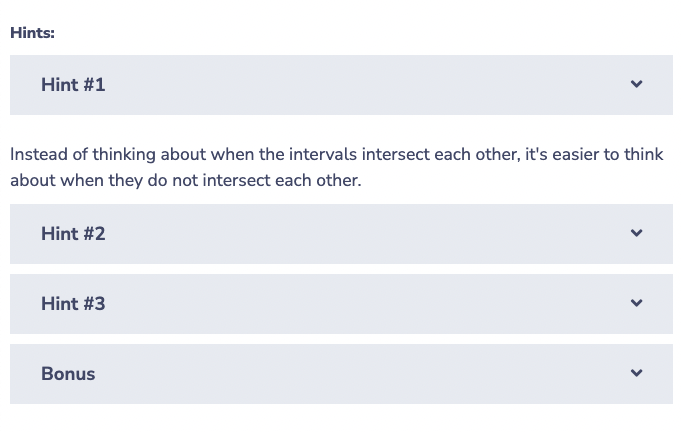 You'll discover more hints upon approach, to help you move forward

You'll receive feedback when the code has errors
We've already found frustrated coders enjoying this new system much more, and watch as they breeze through lessons that held them back before! If you stopped learning with AlgoCademy because of previous roadblocks, try diving back in; the Hints system might be just what you've been waiting for!
Improved Support, with Discussion Boards
In line with the new Hints system and overhauled lesson design, comes the new Discussion feature. If the hints aren't helping, try scrolling down to the Discussion area, where you'll find other students asking questions you might have, and answers from peers and AlgoCademy staff!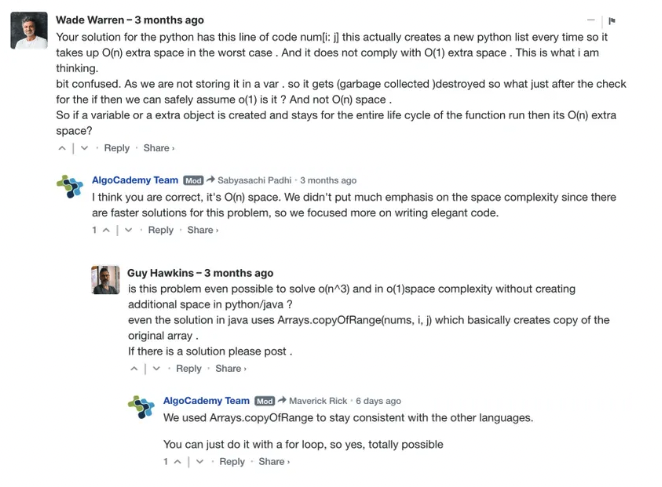 Those are just some of the biggest features we've been working on recently. There's plenty of other features we've been improving, like a better homepage, login experience, and more. Summarizing, there's not much we haven't improved in the last year.

Whether you're deciding if AlgoCademy is the platform for you, or if you've been away a while, try hopping into AlgoCademy today; it's better than ever, and improving all the time! And if you have any suggestions or comments that you think might improve our platform even further, be sure to email us at team@algocademy.com and let us know!
Enjoy,
The AlgoCademy Team